Description
Legacy Gift
Purchase of any book from the Ancestors Within six-book/journal series (Paperback – while supplies last) together with six months extended access to The Ancestral Summit for just $35.00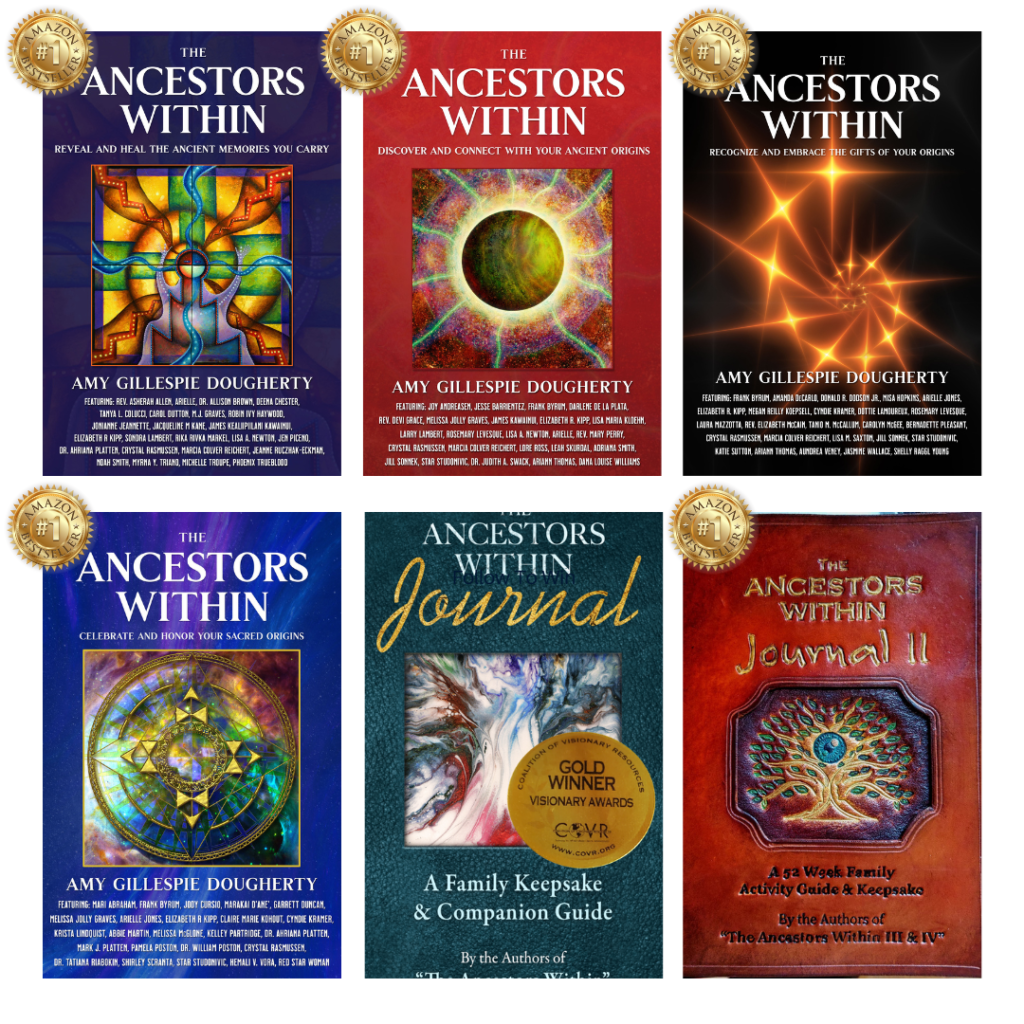 Please Click HERE: to submit your information for this order.
Purchase an autographed copy of any of the six ancestors within books AND a legacy purchase of the extended six-month access  to the Ancestors Within Summit and your friend or family member will receive the book by mail, with a log-in for the summit (and access to more than 100 videos, podcasts, specials and more until June 30, 2022)
Please email me the name and address of the book recipient (or to ship to you if you will be delivering) together with the name I should use for the autographing — and their email address – and I will set them up an online account to the Summit, and ship the book to them with this information.
Be sure to include the shipping phone number and your email or phone so I can contact you with any questions.
**If you wish to order this special from November 30 to December 31, 2022, understanding that it will come too late to be a Christmas, gift, please send me an email at irigenics@gmail.com**
Your ancestors have waited your whole life for THIS moment— and your next!
If you haven't already submitted your information for this order (which book and the information for the autographing, shipping, and email for the person receiving access to the summit, please CLICK HERE