Your eyes are a beautiful map of the person you were born to be – your most vibrant personality, inherent gifts and talents, how you respond to the energy of others, your natural response to your environment, and how you respond to challenges. They are a snapshot of your best life in motion. This map is built on the genetics and experiences of your ancestors and is printed out in full-size within 3 days of birth.
Yet there can be some detours and changes to the terrain (your eyes) based on your earliest experiences, especially when they mirror those of your ancestors. I can help you understand some of the ancestral and personal situations that are playing in your life with an Irigenics ancestral eye reading so you can take control of your life and realize your dreams.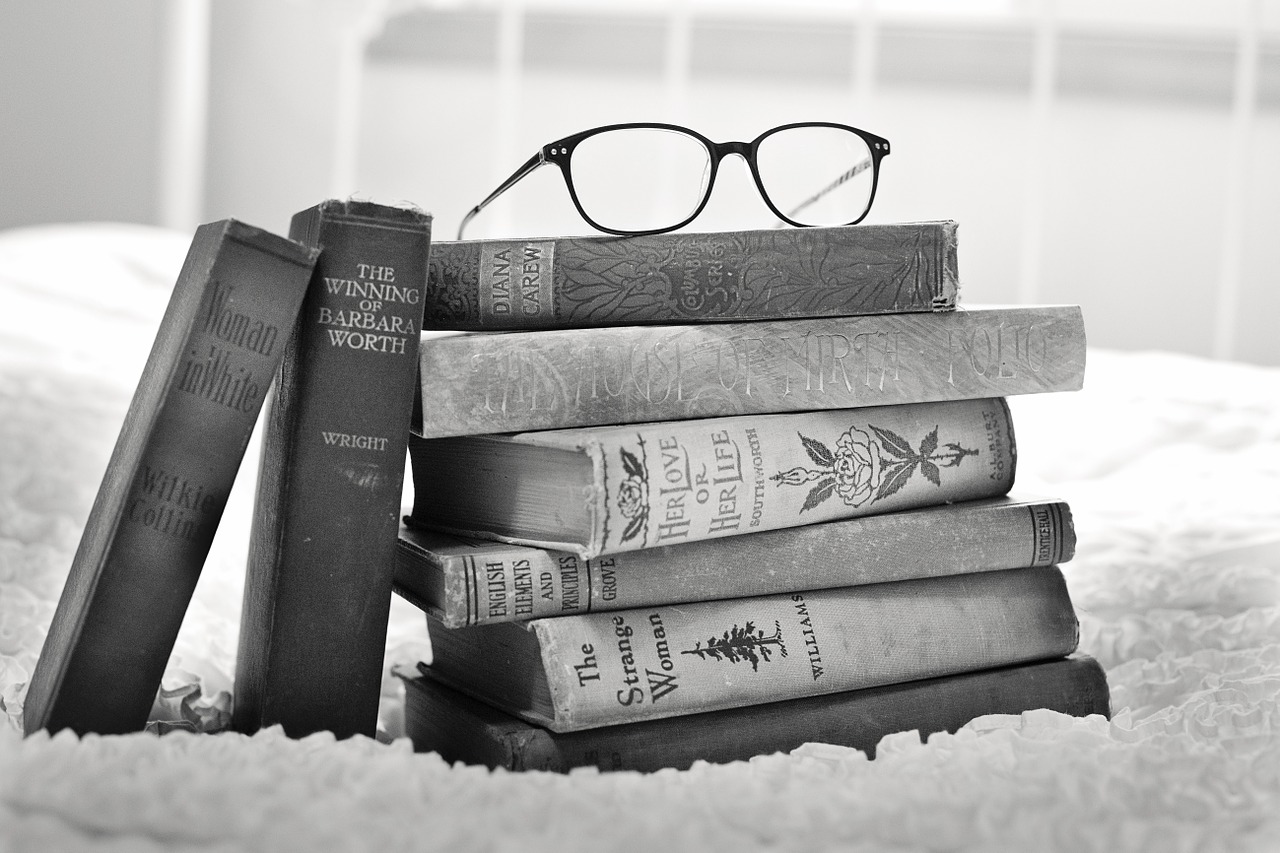 My Philosophy
Your eyes are the most sacred map of who you are. Like cutting through the trunk of the tree, you can see the many years and conditions it took to make you… beautiful you…  your ancestors stories, from good to challenging are in there. When you can understand how some of the dynamics of your life are actually just a part of your epigenetic and familial inheritance, you can let go of blame and guilt, and start living your very best life.
I do this work because of the amazing experiences and results people get from their reading in understanding themselves, the ancestral patterns that are playing out in their lives, and the true potential they have had since birth to bring to the word!
Please note, that Irigenics is not a health reading. If you have a health condition, please seek appropriate medical attention.
My Methods
Irigenics readings often reveal internal dialogue patterns such as "It's my fault" or "What's wrong with me?" that can be wreaking havoc in your life. If your eye pattern doesn't match your personality or your career choice, you may have a lot of drama happening in your life that can be eliminated. You have two choices for your personal Irigenics Ancestral Eye Reading: The "My-Eye-Mag" 36-page Digital Custom Report of your eye (and yourself) and the full one-hour "Eye Time" virtual reading. If you have high quality photos of your eyes, you can even choose the Mini-Me 20 Minute Dedicated Video first; and then get Eye-Time in a second web-ex reading, giving you the fullest depiction of what your eyes reveal about you. Using a macro photo of your eyes, we will analyze what the markings tell about you: your gifts and talents, epigenetic patterns from your ancestors, core beliefs, traumas, your "best partner," peak career choices, and your personal energy pattern. Often ancestral images (energetic impressions) appear in the eyes, showing you those who have honed your skills for generations; to  express now, through beautiful you.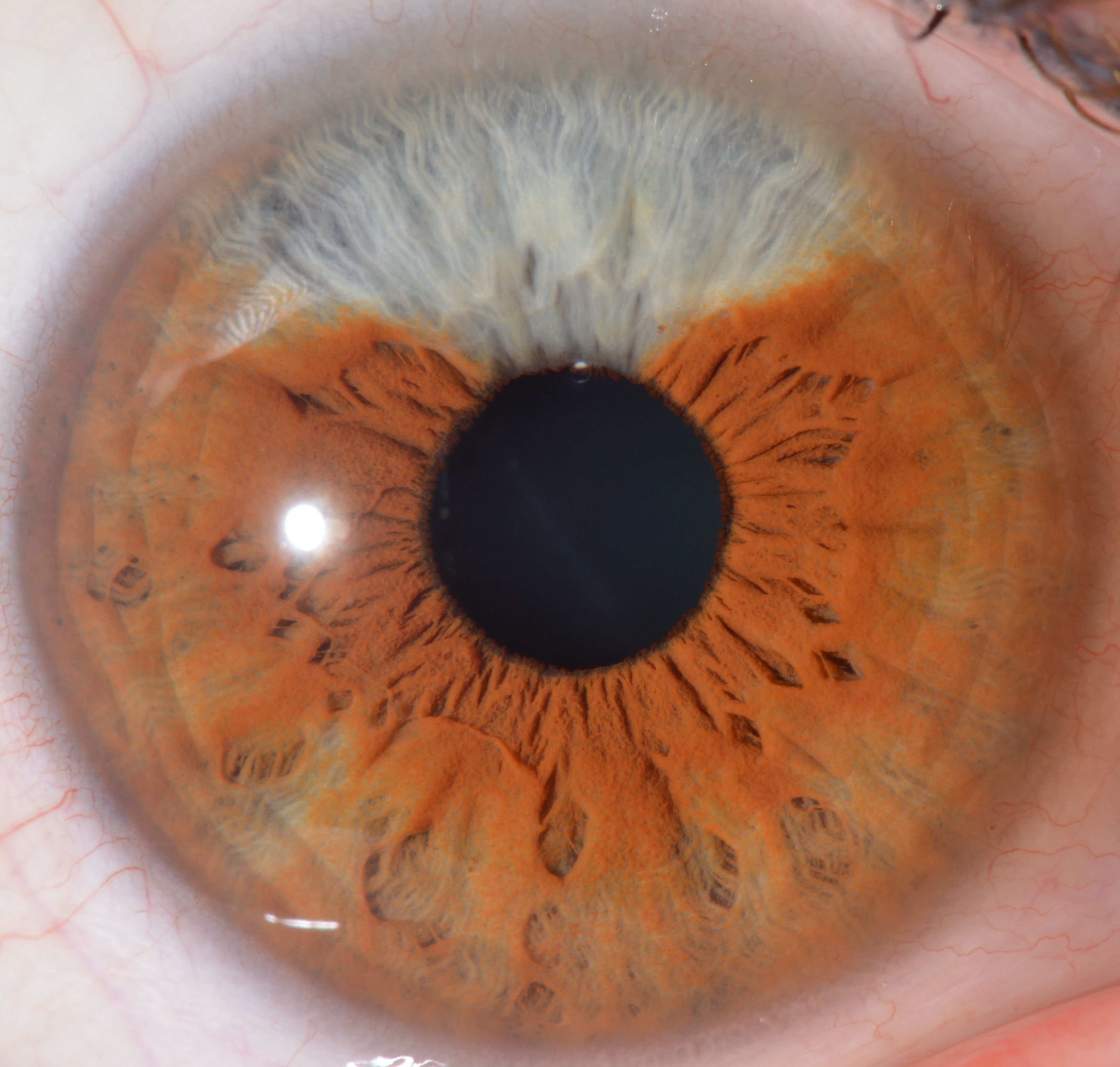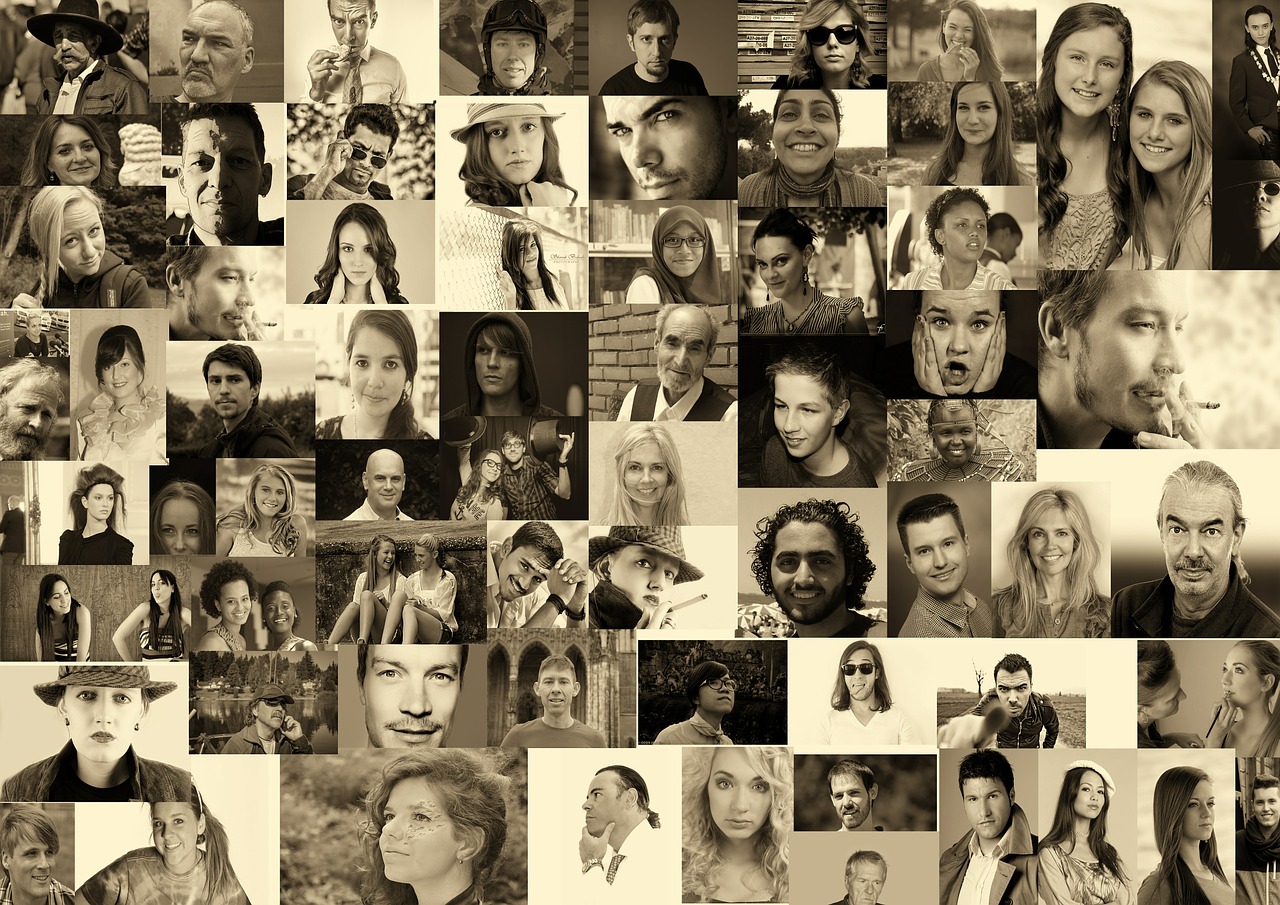 My Goals
When I do your Irigenics Ancestral Eye Reading, I have just one goal; to set you up for success by giving you the tools to maximize your life. Particularly if you are adopted, or for some reason don't know anything about your ancestral history, an Irigenics Ancestral Eye Reading gives you a glimpse into the personal building blocks of your life; including gifts, repeat patterns, best career and relationship choices. Having insight into the workings of what makes you distinctly you, even if you're an identical twin, is an amazing gift as you redesign your life in order to realize your greatest dreams.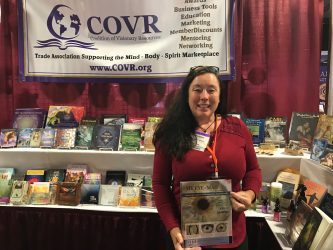 International Silver Award winner of Visionary Product of 2019 by COVR (Coalition of Visionary Resources). My Eye-Mag is an amazing 36-page custom digital PDF report of your eyes and what your ancestral patterns reveal about you and the life you were born to live, that you can reference over and over. From how your energy interacts with others and how to protect yourself, to your ancestral imprinting, inherent skills, and potential challenges. It often reveals ancestral images in your eyes - showing the earliest authors, rebels, and healers who honed the skills you were born with. It can also make a fantastic and unique gift for kids to give them the life skills to interact with others in those tender early years. View the My Eye Mag that won... COVR Finalist My-Eye-Mag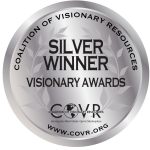 Sneak Peak is how all Irigenics ancestral eye readings begin, with a macro photo of both of your eyes and a brief reading of your gifts, talents, any ancestral images, and their unresolved traumas. This brief reading takes about as much time as polaroid aura photo reading (about 5-minutes); a sneak peak of what your eyes reveal about you and your ancestors. Available at fairs, holistic events, weddings,  or private bookings. Macro photos will be captured on your smart device for you to keep and can be upgraded to Mini-Me, My-Eye-Mag or an "All Ancestral Package" that includes a 20-minute dedicated video  of any ancestral images, unresolved traumas and gifts, as well as a full My-Eye-Mag 36-page digital PDF custom report of you, your eyes, and your ancestors. You can also learn to take your eye photos (like the My-Eye-Mag that won the COVR award) with this Youtube video "How to Take An Awesome Eye Photo"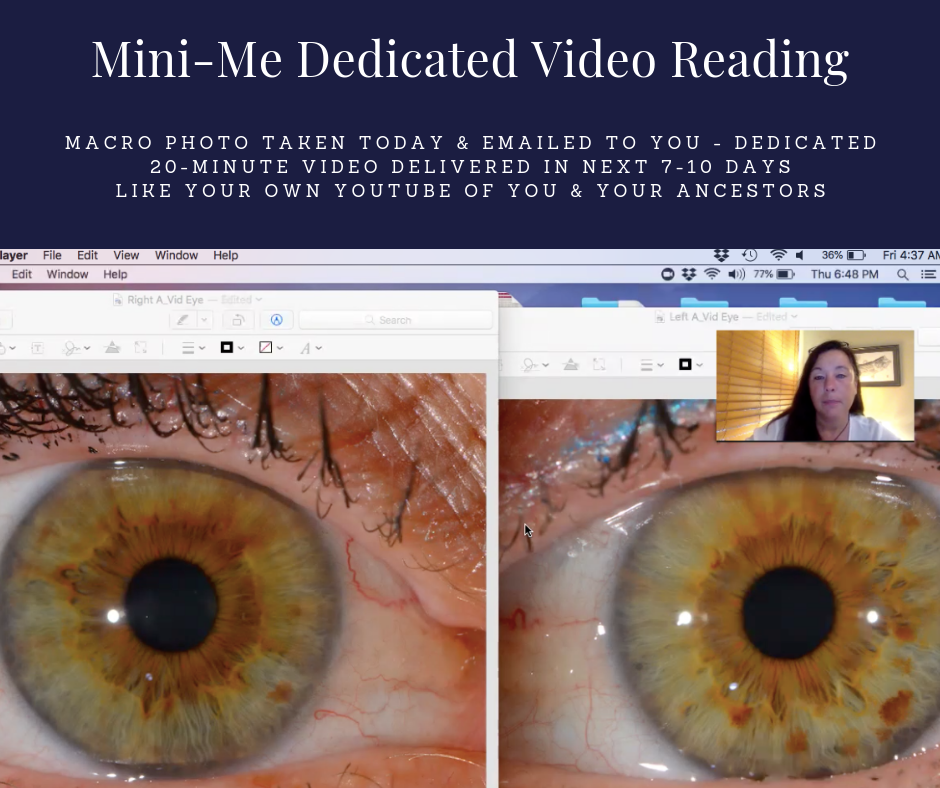 Mini-Me is a fabulous way to get up close and personal with your ancestors. Starting with high resolution macro photos of your eyes, this  dedicated video reading is all about you, your eyes, and your ancestors. You'll see your eyes on screen and follow along as I guide you around the amazing treasure map of the person you were born to become Mini-Me videos often reveal ancestral energetic impressions of the lives of the ancestors who came before you. Yes - there are often images of people in your eyes, and Mini-me is a great way to see them - and to capture those photographs to go back to over and over again. Typically about 35 minutes - Mini-me comes as a downloadable ancestral video for you to return to again and again.