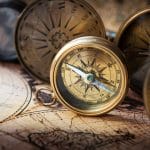 – I will be traveling from Monday Aug 13 through Friday, Aug 25  and will have limited access to email – please feel free to send mean email.
I will definitely be doing Irigenics mini Ancestral Eye Readings  at A.R.E. on August 18.
Purchase a 20-minute Reading at the A.R.E. Body Mind and Spirit Festival on August 18, including digital macro photographs of your eyes. Discover some of the peak
situations of your ancestors and the amazing map of the person you were born to be, that is imprinted in your eyes; as well as your personal energy pattern, ancestral imprints, and the life you were born to live. Show special will include a discount code for full Irigenics readings
Thanks so much and catch up soon!