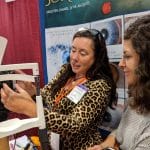 Stop by my table at Reignite your Light Summit in Fort Lauderdale to experience the amazing world of Ancestral Eye Reading by Irigenics. Choose a Sneak Peak 5 minute Ancestral Eye Reading and get a macro photograph of your eyes on your smart phone. Discover the amazing treasure map your ancestors left you of their gifts, talents, and some of the unresolved traumas that are playing out in your life.
Please know that oftentimes the macro photographs will reveal images of your ancestors in your eyes.
Show specials and Early bird specials will be available.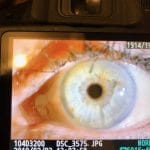 watch this brief video of the 10-minute Irigenics ancestral experience